Bartley joined the Q105 team in November 2015 and has been in the radio biz, either behind the scenes or in front of the microphone, since 2005. Born & raised right here in the state of Connecticut, in the New Haven area, Bartley likes to spend his spare time, which isn't much, playing either golf or tennis; catching up on his DVR; listening to the newest & hottest music; volunteering at his nearby Animal Shelter; or what he loves doing best…JUST RELAXING!!!
Bartley is also the Program Director of Q105, and he is available via email at the following email address – 
Bartley can be heard on the Q105, every Monday through Friday from 2PM & keeps you company until 7PM
CLICK on the above NASKART link for Bartley's interview with Rachel from Naskart Indoor Kart Racing and Trampoline Park, opening soon in Montville, CT…we find out the exact date of the "GRAND OPENING," plus what you can expect at Naskart; plus she also lets you know where & when you can get your Gift Cards to Naskart, perfect for the upcoming holidays!!!
Check out NASKART on Social Media –


---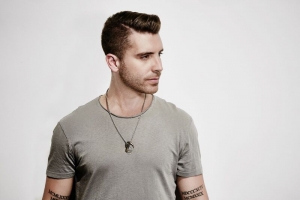 Q105's BARTLEY INTERVIEWS CONNECTICUT's VERY OWN "AMERICAN IDOL" NICK FRADIANI ABOUT LIFE ON THE ROAD, LIFE AT HOME FOR THE HOLIDAYS, THE NEW SINGLE & ALBUM, PLUS HIS FANS AND THEIR NAME FOR THEMSELVES…SUPPORT THIS GUY! HE'S A GOOD DUDE!!!
FOR THE ENTIRE INTERVIEW, CLICK NICK's PICTURE ABOVE!!!
SUPPORT NICK ON SOCIAL MEDIA –


———————————————————————————————————————————————————————————————————————————————————————————–
Q105's BARTLEY GOT A CHANCE TO SPEAK WITH RYAN & DAVE FROM HEARTWORK APPAREL CO. ABOUT THEIR MISSION
TO RAISE SOME MONEY VIA KICKSTARTER…MAKE SURE YOU CHECK THEM OUT ON KICKSTARTER, FACEBOOK, TWITTER & INSTAGRAM,
HEAR THE ENTIRE INTERVIEW BY CLICKING ON THE HEARTWORK APPAREL CO. LOGO ABOVE!!!
HERE ARE THE LINKS –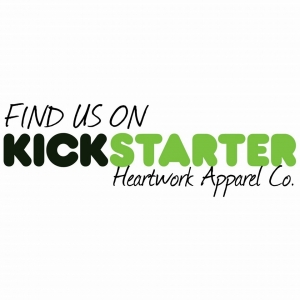 ———————————————————————————————————————————————————————————————————————————————————————————–

 CLICK THE ABOVE CHELSEA GROTON BANK LOGO FOR BARTLEY'S INTERVIEW WITH PRESIDENT & CEO OF CHELSEA GROTON BANK, MICHAEL RUAH, WHO DISCUSSES THE EVER-CHANGING LANDSCAPE OF BANKING, WHAT SETS CHELSEA GROTON BANK APART FROM THE REST, AND A LOOK TOWARDS THE FUTURE IN BANKING…
———————————————————————————————————————————————————————————————————————————————————————————–
---
Personalities Associated with the show:

Bartley

Call In: 860-443-1055 Read More