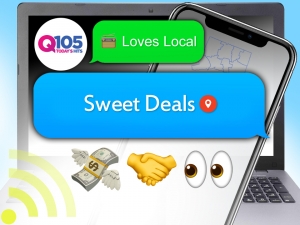 Q105 wants to help you get the word out and drive customers to your location.
Sweet Deals is a cash free marketing program exclusively for local restaurants. Q105 will promote your take-out business to thousands of on-air listeners and thousands more online fans. Let Q105 help your restaurant today with a cash free, local marketing program that has worked for hundreds of other restaurants over the last 10 years.

Get the details now, by emailing Bob Goodell at [email protected].