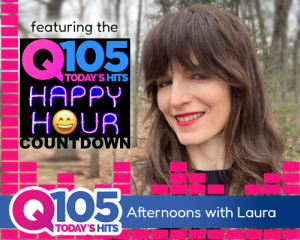 Tune in to Afternoons with Laura St. James, 2PM-7PM every weekday,
and listen for the Happy Hour Countdown!
Get your requests to Q105 on our Facebook then listen at 5PM, Monday through Friday, to hear the Top 5 songs counted down, from #5 to #1, right here on your home for Today's Hits, Q105!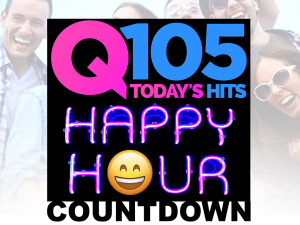 Every weekday afternoon, at 5PM, Q105 counts down Southeastern Connecticut's Most Requested Songs of the Day with the Happy Hour Countdown!